Hubert Dupont Golan / Al Joulan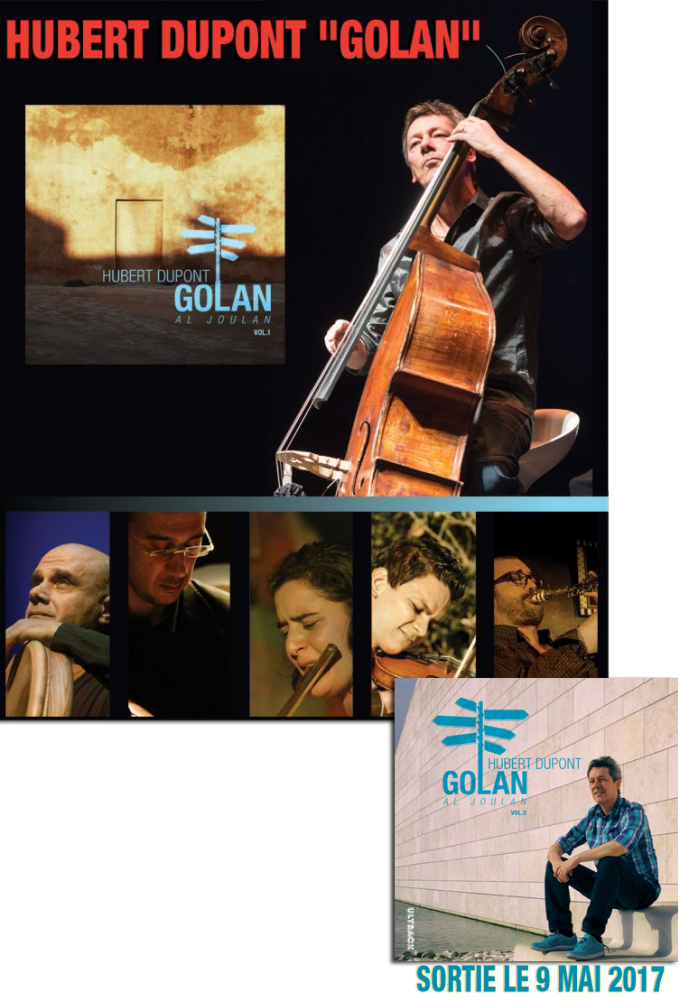 >
Listen to the live at Festival Radio France Montpellier Occitanie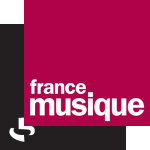 From Sabil Trio
In 2013, Sabil (Ahmad Al Khatib and Youssef Hbeisch) invited Hubert Dupont for a big concert at the Arab World Institute—a trio was born—and in Palestine for a tour in 2014 … followed by concerts in France and Finland.
Musicians of research and improvisation, energy and emotion, the masters of oud, double-bass and percussions, express a longing for freedom that renews the oriental music with elegance and sobriety.
They share a common taste for the unusual metrics, but also for the expressive force of maqams and modes in general, and for shared improvisation.
An orchestra
Hubert Dupont reunited Youssef Hbeisch and Ahmad Al Khatib and three other musicians and composed a new program.
While his musical language has become increasingly singular, he goes to the meeting of the most creative arabic musicians, and surrounds the lines and rhythms with an orchestral setting, rich in possibilities of interactions and especially rich in timbres, in order to play with the orchestra as an instrument.
They're even more driven to appropriate the different languages by a composer who knows how to go to the other without denying his own universe.

 Matthieu Donarier : clarinette // Ahmad Al Khatib : oud // Hubert Dupont : contrebasse
Youssef Hbeisch : percussions // Zied Zouari : violon // Naïssam Jalal : flûte
PRESS QUOTES VOL 2 :

« The sextet sinks into the towns and villages, telling tales full of humanity. »
Franpi Barriaux – Citizen Jazz – 09/03/17

« We are perhaps a little far from the known shores of jazz, but what a dense and attractive journey! »
Guy Sitruk – Jazz à Paris – 08/31/17

« Far from an exotic junk, a real exchange of cultures.  »
Claude Loxhay – Jazzaround (Belgium) – 08/2/17

The folk influence comes on strong, but the assertive voice of the modern jazz side of things is an excellent counterweight, and together the two influences combine for some textured melodies and a propulsive rhythmic force.
Dave Sumner – Bird is the worm – 07/24/17 – Article
«This leading Paris-based double bassist  is a passionate explorer of improv music on many levels, and this "live" recording with Arabic musicians proves a far more absorbing organic encounter than a lot of similar world music-rooted fusions. »
Jazzwise – June 2017
« A music full of light and hope. »
Nicole Videmann – Latins de jazz – June 2017
« An always valuable refinement. »
Pierre Tenne – Jazz News – May 2017
« Their music is full humanity on every measure. »
Michel Arcens –Notes de jazz – 05/15/17
« Subtle oriental pleasures mixed with contemporary jazz. »
Nicolas  – BeeJazzy.net – 05/09/2017

« A great music of our times, which makes people dance, which speaks to the body and the mind »
Nicolas Beniès – Le Souffle Bleu – 05/09/2017

« A real musical jewel »
Dominique Derenne – Ô jazz – 05/09/2017

« An engrossing byzantine, organic sound »
Karl Ackermann – All about jazz (USA)– 05/08/2017 – Article
« A successful alliance between the music of the Near East and jazz »
Thierry Giard –Culture Jazz – 05/08/2017
" A superb, subtle album that does good to the soul "
Guillaume Salvaing – Sème la zic – 05/04/2017

"An exploration between jazz and oriental musics still so much ardent"
Katia Touré – Jazz Magazine – May 2017
"A dense musicality and a deep humanism"
Jean-Pierre Goffin – Jazzhalo.be (Belgium) – 04/24/2017

PRESS QUOTES VOL 1 :

"Although adopting Middle Eastern styled textures goes back in Jazz history to exemplars such as Gigi Gryce's "The Casbah", Dizzy Gillespie's "Night in Tunisia" and Duke Ellington's "Caravan", only recently, like equivalent updated scholarship about the Muslim world, has exotica been replaced by understanding. Golan Vol. 1 is one of the more notable results."
Ken Waxman – Jazzword (Canada) – 02/18/17
"An assembly of talkers who, after a day's work, of traveling, of loneliness, takes the time of the « entre-soi »."
Alain Gauthier – Culturejazz – 29/01/17

"The delicate triggers of his Mediterranean sextet follow him in his panting peregrinations."
Anne Berthod – Télérama Sortir – 01/21/17
"This album […] charm us by its purity and by the understanding and the common listening of musicians trained in different schools."
Michel Antonelli – Jazz Hot n°677 – fall 2016
"An astonishing diversity of colors, often new, surprising and very rich […] is offered to us in this beautiful recording."
Michel Arcens – Notes de jazz – 12/16/16

" A dancing, joyful – yes joyful – and multiple music that opens doors, those of recognition of all cultures to build the air of this 21st century that is exhausted in the quarrels of the past. "
Nicolas Béniès – Le Souffle Bleu – 11/21/16

" A pure success."
Guy Sitruk – Jazz à Paris – 11/04/2016

" The interactions between the musicians sketch a singular orchestral language and draw the lines of a new world where improvisation and oriental tradition make an alliance."
Nicole Videmann – Latins de jazz – 11/01/16

" A quietude which owes much to Dupont's simple and nimble play,
whose each solo is performed wonderfully."
Franpi Barriaux – Citizen Jazz – 10/30/2016

"Jazz brings discreetly to these traditional sounds of the East, a strength and a particular vivacity while retaining the full identity of this music."
Dominique Derenne –O Jazz – 10/23/16
"More than just a perfectly successful musical project, an assumed cultural and political act."
Claude Loxhay –Jazzaround (Belgium) – 10/10/16

"Borders are demolished with a playful manner. Rarely, a music connecting jazz and east, had yet been so incredibly exciting. Dupont with his compositions and his bass playing is the rotation and the pivot of an fascinating concert. "
Bak – Concerto (Ostria) – October November 2016
"The compositions have something telluric. Hubert Dupont signs here the same reflection of what inspires him, humanly : insatiable interchanges and kneaded with tolerance "
Katia Touré –  Jazz Magazine – October 2016
"Hubert Dupont is surprising by pushing further and further his immersion
in the music with which he dialogs."
Pierre Tenne – Djam la Revue – 09/24/2016
"Magisterial anthology of organic strikes, of rough strings, breathes and epic volutes. "
Anne Berthod – Télérama Sortir – 09/13/2016

"this disc seems desperately unclassifiable, but "it remains that the music is beautiful …"
Philippe Paschel – Culture Jazz – 09/11/2016
"[…] Musical feast, Hubert Dupont at the forefront of oriental music and jazz."
Nicolas  – BeeJazzy.net – 09/06/2016

" Hubert Dupont, through his projects, wants to be a setter of music, a man of cultural , artistic and human encounters."
Guillaume Salvaing – Sème la zic – 08/06/16
" A musical experience, at the heart of this Festival, which celebrates the East in everything he has of most creative. "
Sofia Anastasio – Francemusique.fr – 07/19/16
"an absolute success in the difficult art of mixing cultures and languages."
Xavier Prévost – Jazz Magazine– 07/19/16
"An exceptional musical piece. The group improvised pieces mixing jazz, oriental music and modern instrumental techniques. […] Their passion for rhythm gathered them and their willingness and strength of expression, allowing them to play and improvise together. This improvisation embodies the powerful creative force to create a common language despite the musical differences between them but which are necessary to create a creative melodic dialogue."
Palestine News Network – 03/05/16