NIGMA-E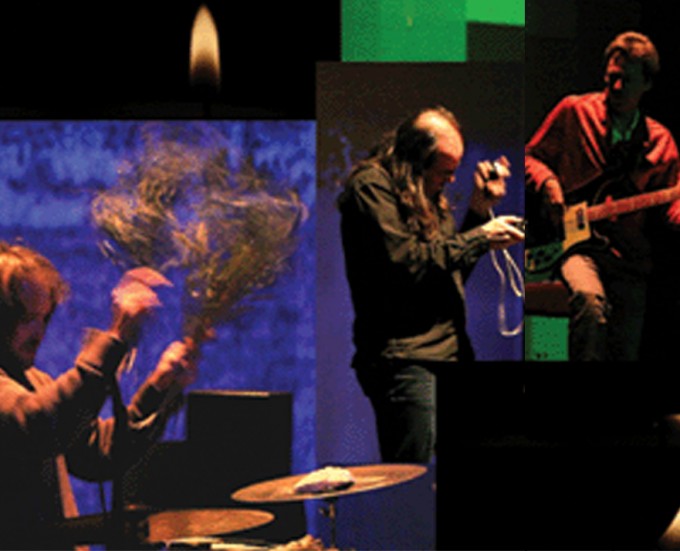 Hubert Dupont: bass, sampler, lo-fi electronics // Tom Mays : video and sound live design // Toma Gouband : drums // Renaud Rubiano : video and light live design //Olivier Pfeiffer : sound live design.
Nigma-e is a performance which explores interaction between music and video and programmed and improvised.
Free music, Electronic, Drum & bass, Contemporary music, Jazz… These improvisers use bass, drums and computerized equipment which are controlled by Wii's motion-sensitive controls and interactive videos.

Production ULTRABOLIC – Co-production : L'Allan (Scène Nationale de Montbéliard) and Césaré (CNCM, Reims).
Partnerships : Didascalie, Le Cube – Issy-les-Moulineaux, La Ville de Montreuil.
With the help of SPEDIDAM and DICREAM.